Please download our Equal Opportunities Policy Statement HERE
All programmes offered can be tailored to suit the needs of your organisation
All programmes offered will include:
Working in an integrated setting
Working with professional artists
Gaining performing or teaching experience
Delivery to suit dancers of all levels
Inclusive Dance Practice Training
Youth Classes
Dance, Reach & Grow Programme (6 – 12 yrs)
Stretch into fun movement games, jump into exciting group work, dive into the floor with super control and make your own dance sequence to perform.
Develop skills in dance styles such as Contemporary and Street Dance
Work towards a performance
Have fun whilst learning new moves

I-dentity Dance Youth Programme (15-25yrs)
A great way to develop yourself into a budding choreographer and the next generation's innovative dancer!
Participate in technique class and learn set routines
Experiment with creative tasks
Choreograph using your interests as a stimulus
Experience what goes on into putting on a professional dance performance

Adult Classes & Training
Relate Programme (Adults)
Whatever your level of experience, come and enjoy dance in a supportive environment that will push your skills further, improve your musicality and challenge you as the classes progress.
Receive training in contemporary dance techniques
Expand your creative movement
Learn how to safely push boundaries with different bodies plus your own
Improve your strength, coordination and mobility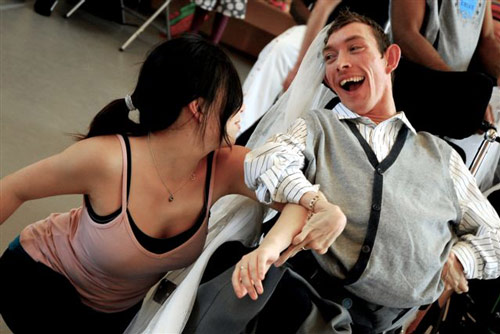 Inclusive Dance Practice Training
For teachers, support staff and carers looking to successfully deliver, support, participate and broaden their knowledge of movement and group dance with participants of various needs and abilities.
Gain and expand your knowledge of creative movement
Understanding and applying core principles
Feel confident in adapting you practice